ORDER A VIDEO: Under $500, Under 5 Days.
VIDEO SPOKESPERSON VOICE OVER STUDIO PRODUCTION SERVICE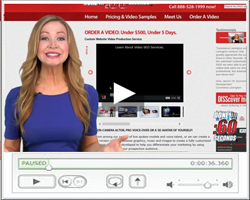 WATCH! This video will give you a quick tour of how to order your custom video including live On-Camera spokes-model actors and pro voice over talent.   Choose graphics, music and images to create a fully customized video message. DISS was developed to help you differentiate your marketing by using custom video to "infotain" your prospective audience on your website, mobile device or social media.  We guarantee 100% satisfaction on technical aspects of each video. ORDER NOW!
 
STAR IN YOUR CUSTOM VIDEO AS A VIRTUAL CHARACTER AVATAR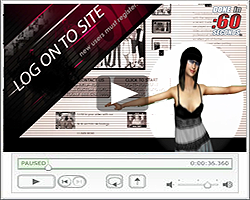 SAVE $$$ STAR in your video in 3 simple steps with our new virtYOU technology or use our spokesperson voice over video production service to order a custom video and help your organization reach your targeted audience. A major advantage of our system is the ability to order a video in as little as 20 minutes and have it produced in as few as 5 days for under $500. We also give you the ability to use your custom produced video anywhere: websites, mobile, trade-shows, on television, social media, mobile, DVD or with digital display advertising. 100% quality guarantee.  Select the features you want & we produce it. Professional Made Easy. Insurance For Your Video Put your mind at ease, with DISS your video is never out of date. ORDER NOW!
VIDEO DISTRIBUTION & SEARCH ENGINE OPTIMIZATION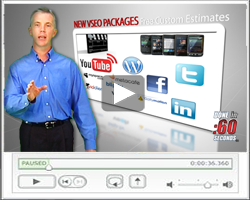 Take advantage of our video spokesperson voice over studio production service search engine optimizing packages to promote your video and enhance your organization's online presence. Choose from among many popular social media sites including a custom YouTube account. Your website video is also available in a variety of full resolution formats. VSEO Packages offer wide distribution of your videos across multiple online video platforms. ORDER NOW!